Introduction
Edit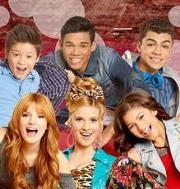 Hey everyone welcome to the competition page! Here you can check out if there are any fun competitions available. Have fun and may the best us win!
Competitons
Edit
In this contest, you can submit your own episode or one you already have and the judge Junatina will check which is the best episode, the judge can also look around and find out who made the episode and if it is really good it could win. So have fun the results will be posted every month!
(No more Competitons available)
No copying.
No inappropriate things.