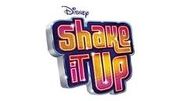 Currently closed sorry for any inconvenience.
Hey everyone! Look below to vote for your Fav, the things have been chosen by the founder Junatina, if you wish for your Fav things that is not there, you can report it to Junatina. Please enjoy. This is the voting for October.
What will happen if something wins
Edit
The choice with the most votes in each poll gets to be one of the featured, it will also be shown on the front page of the wiki where everybody can see it. And it will also get a little bit if a description about it.
Which is your favourite article?
Which is your favourite episode?
Who is the most hardworking user?
Which video should be featured at the home page?